ICTFax also supports the Extension management to forward the call to the extensions. There are following steps are listed to create an extension.
Click on the Administration main menu, then click on the Extension menu, it will show the extension list, user name, phone, email.
Click on the edit button to overview and to perform changes in extension information.

Create a new Extension in ICTFax
Click on Add Extension button, it will open the extension information form that contains the required fields such as:
Write user name in the field box.
Write the password in the field box.
Write phone number in the field box.
Select active option eg (Yes or No)
Click on submit button to complete the action as shown: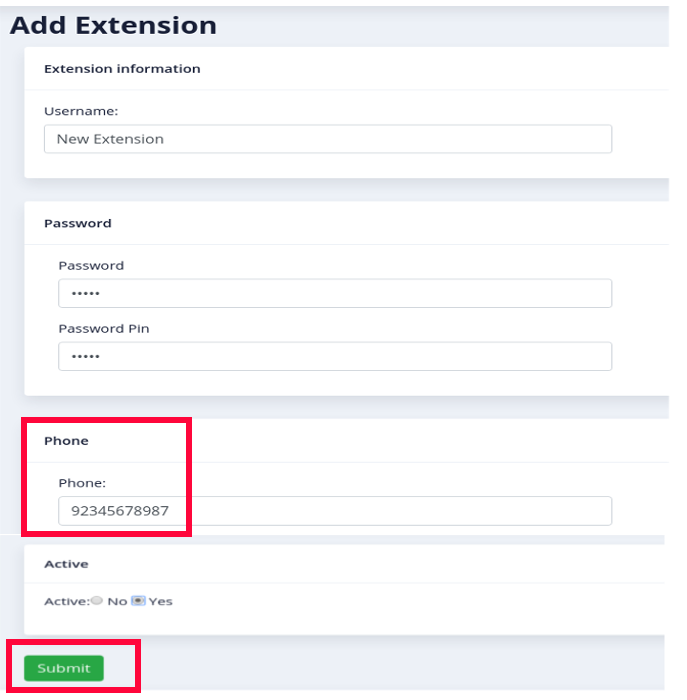 Want more to read about ATA Extension