ICTFax supports changing logo and company name as per requirement. An individual tenant can set its display impression itself. To carry out this action, follow the steps listed below.
Click on the Administration main menu, then click on the Tenants sub-menu, it will open the title and footer information form that contains the following parameter to fill.
Write the title in the field box
Write footer message in the field box.
Write email address in support email field box
Click on choose button to upload the new logo as required.
Click on submit button to complete the action as shown.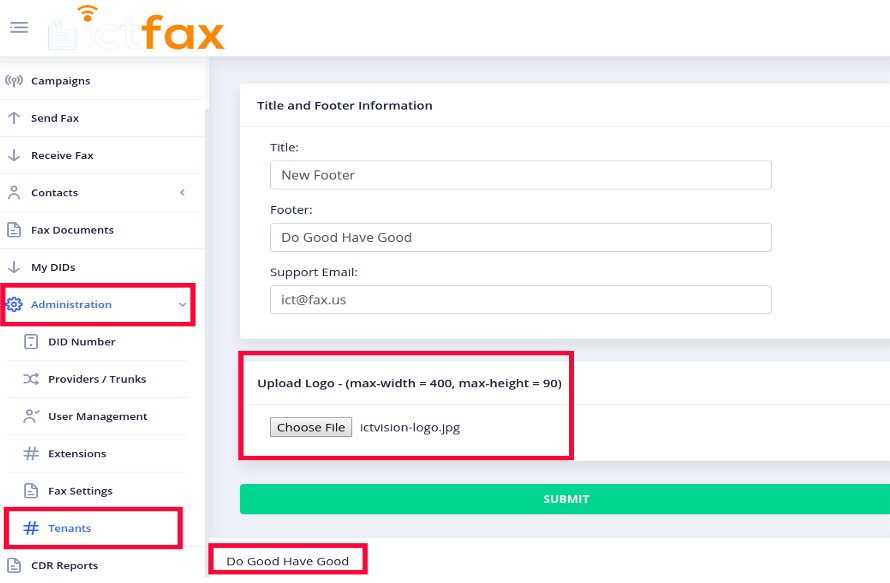 Want more to read about ICTFax